Petts Wood Osteopathic Clinic
Osteopathic Treatment
Osteopathy is an holistic therapy; treatment is different for everyone, and is aimed at improving the structure and function of the whole body. Osteopathic treatment is usually a hands on approach, although other modalities can be used such as needles, cupping and electrical stimulation. Treatment can be gentle or quite hard depending on the problem and the age of the patient. We try to keep treatment to a minimum of discomfort and I personally do not force any manipulations through which can lead to prolonged discomfort afterwards.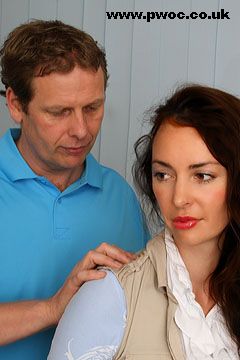 Types of Treatment
The manual therapy includes massage, articulation, manipulation, stretching, gentle rhythmical movements, fascial unwinding and techniques unique to osteopathy such as harmonics, functional and cranial. It takes 4 years to train as an osteopath on a full time course; with each year after graduating my osteopathic techniques have become more and more refined so patients require a fewer number of treatments to recover.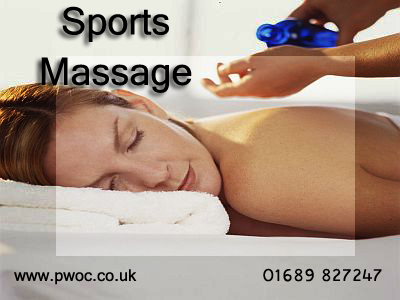 Osteopathic Principles
Emphasis is placed on increasing range of movement, decreasing muscle tension, and improving the circulation of the blood and lymph. The effect is to stimulate healing and improve the body's physiology. Often the aim of treatment is to encourage the body to heal itself more naturally and in less time. Treatment can also remove the obstacles that can cause the return of problems often neglected by other therapies.
Treatment is Tailor made
Here at the Petts Wood Osteopathic Clinic we are able to apply techniques to suit the patient and if requested will not use a form of treatment if a patient does not like any particular modality of technique such as strong manipulation.

We are also skilled in the use of Energy healing and working with meridians as an additional tool to our therapy. Sometimes acupuncture needles maybe used with permission in what is called dry needling to help treat your condition.
Osteopathic Treatment Last updated 2018-01-01
Osteopath in Petts Wood, Osteopath in Chislehurst, Osteopath in Orpington, Osteopath in Swanley, Osteopath in Bromley, Osteopath in Bickley, Osteopath in Keston, Osteopath in Chelsfield, Osteopath in West Wickham, Osteopath in Locksbottom, Osteopath in Hayes
---